There are a lot of things in the house that needs to be fix in the long run. Sometimes no one is available to help you in fixing it, and you need to do it on your own.
Here are some quick fix guide that you can follow, if you need to fix something at home.
Garden - Patchy Lawn
Having a healthy green grass will help you to easily identify on when is the best time to give them a cut. You don't have to pay a big amount of money just to achieve a good looking bush, you can do it on your own.
Dirty Dishwasher
This is one of the main appliance that you need to maintain the cleanliness. Always make sure to remove the food scraps from the tub and let run the water.
You can start by rinsing out the dishwasher screen at the bottom. Next, clean out any food lodged in the ports of the sprayer arm. Then clean off the bottom edge of the dishwasher door and the metal lip area that sits below the door. You will be surprise how much dirt is there.
After cleaning those area, throw in a bottle of dishwasher cleaner and disinfectant inside and run a full cycle without a dishes or utensils inside.
Noisy Cabinet Doors
It is too noisy when your cabinet doors are bumping. There is already a solution to shut it off. You can now buy a peel-and-stick door and drawer. Before placing the bumper make sure that the back of the door is clean, then place one at the top of the corner and another one at the bottom.
Ceiling Stains
An aged ceiling will really have stain on it and sometimes it doesn't look good in your home. Well, you don't have to worry anymore because there are sprays that you can buy from any hardware stores that can remove the stain. There are also paint bucket that is safe to use inside the house to cover those stains in walls and ceiling.
Circuit Breakers
Being a homeowner it is your responsibility to always check if your circuit breaker is in good condition. If you will not check it, this might cause a fire in your house and your family can be put in danger, worst is it can kill them.
It is advisable to check it every 6 months by an electrician to make sure that there is no faulty wires and if there is, it can be fix right away.
Clogged Drains
Reasons of clogged drains are greasy grimes or hair or sometimes used oil that is being thrown away into your sink. And your first resolution is to buy a chemical to clear the clogged drains. But there is a home remedy that you can use instead of using a chemicals.
Grab your kettle and heat a water, once the water boil, put the hot water in your sink. And then, grab your plunger, push in and pull out, forcing water up and down in the drainpipes.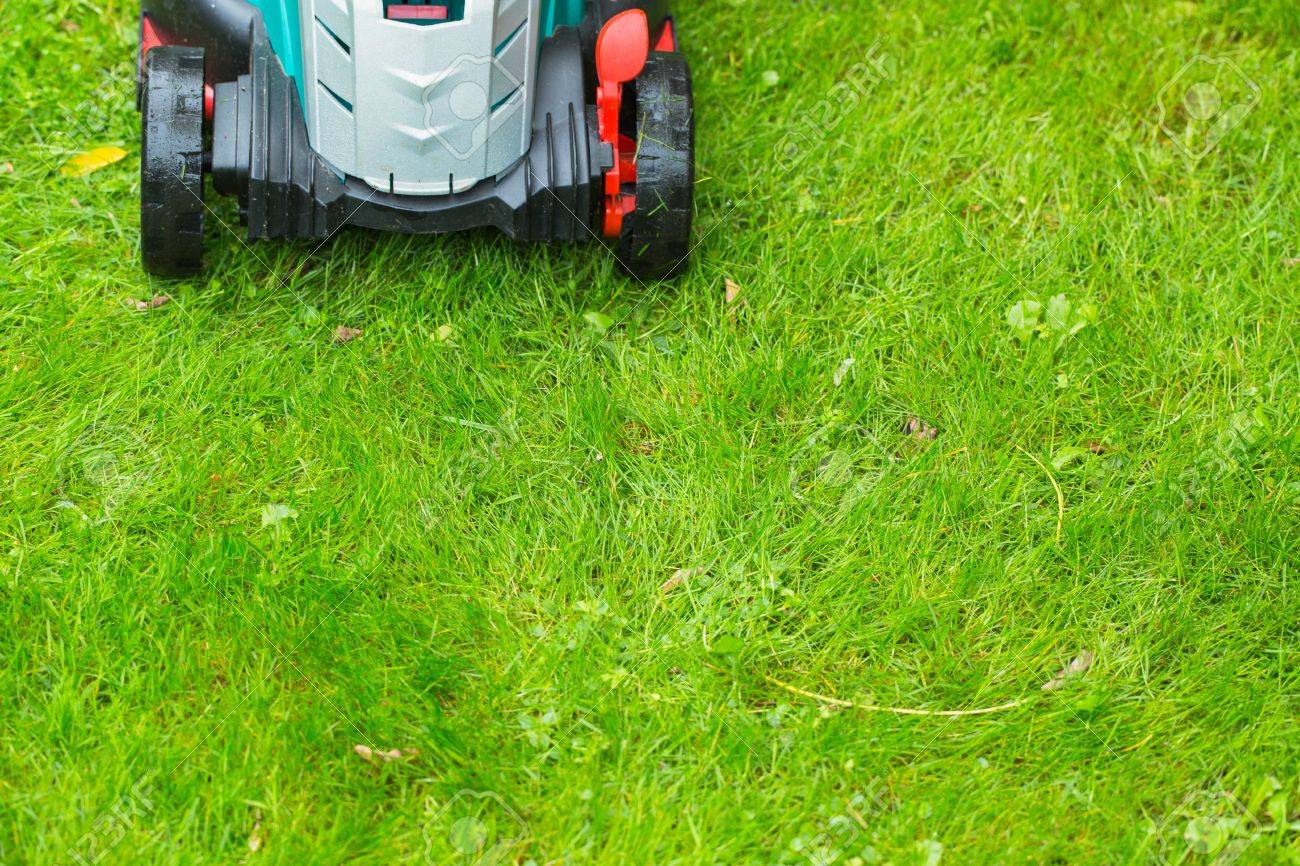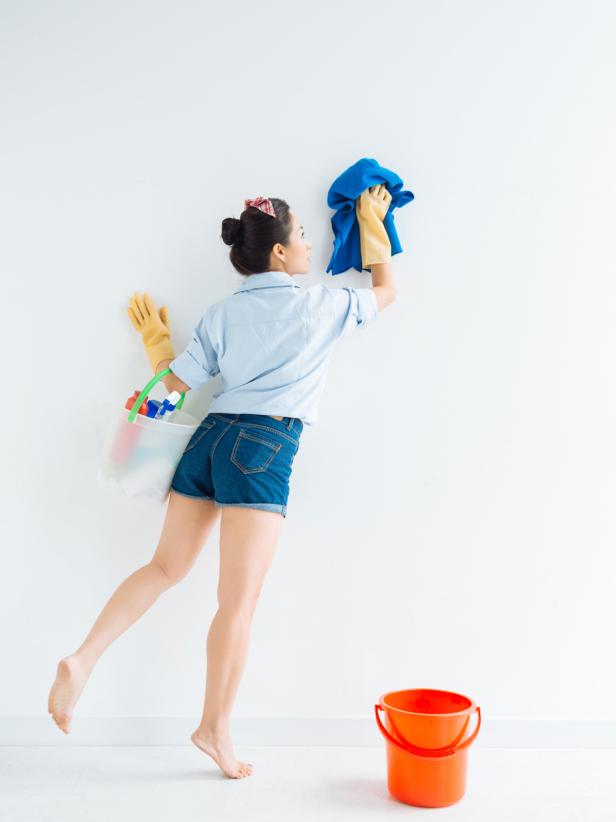 Smelly Washing Machine
Washing used clothes with a smelly washing machine will not clean your clothes. That bad smell will just transfer into your clothes. Go to a nearest grocery store look for a special mold-killing tablet, put it inside your washing machine. Run a cycle and let the door open to promote drying.
Touch-Up Paint
Who doesn't want a shiny appliance or countertops? Scratches appliances looks so messy and it's eye irritating. Now, you can make your appliances looks brand new by using a touch-up paint that you can buy in any hardware stores.
You don't have to worry that it might affect your appliances. Touch-up paints is really safe to use and it will not affect the performance of your appliances.
Leaking Plumbing Pipes
This is one of the major issues at home that needs to be fix right away. You will notice that there is a leak when you try to visit your cabinets under your sink. Once you notice this issue, you need to call a plumber right away to make sure that the issue will be address right away. This is to avoid worsen the situation.
Unclog a Toilet
Sometimes a plunger will not resolve the issue in your toilet. Try using a dish washer because a liquid soap is helping to reduce a friction and it will allow contents on the bowl to slide on through.
Paint Re-Touch
If you file a vacation leave and you want to be productive at home, try to re-touch some walls or room in your house. There is a easy to dry wall paint that you can buy in hardware stores. Those paints can be dry over night and without any smell.
By doing this, you are giving your home a new look and to look more fresh and brand new.
Upholstery with Baking Soda
Baking Soda is one of the DIY that you can use to remove bad odor in you sofa. All you have to do is sprinkle a specific amount and leave it for about 15-20 minutes, and then vacuum it up. Without us knowing baking soda can break up some stains and bad odors in your upholstery.
Gutters
Gutters need to be fix and check before rainy season, this is to avoid overflow water and damage your house. One way to make sure your gutter doesn't fall off the house is to install fascia hanger brackets. Installation is simple: Just hook the bracket under the front lip of the gutter, and then screw the other side of the bracket to the fascia. Leave the old spikes in place—a spike head looks better than a hole in the gutter.
Windows
Windows has a big responsibility in protecting your house during rainy season, snow, or sunny days. Having it fix right away will lessen the problem in the future. One way of making sure that it is not being broken is by maintaining it clean all the time.
Sticky Vinyl Window or Door
Gunk is the main reason why a vinyl window or door is being sticky. Sometimes keeping the windows clean will not stop the windows or door from being sticky. Try using a PTFE spray lubricant on the contact points and wiping it off with a rag. Don't use oil lubricants; they can attract dirt, and some can damage the vinyl.
Squeaky Floor
There is a temporary fix for this issue. You can use a talcum powder to stop that squeaky noise. Sprinkle a specific amount of talcum powder in your floor and leave it for few minutes. After that, remove the excess powder using a vacuum or broom.
Dusty Chandelier
You need to prepare two white cotton gloves, one is dry and the other is wet by a glass cleaner. Make sure to wipe each prism with the wet gloves and then dry it using the other one.
Stained Bath Tub
Combine equal amounts of cream of tartar and baking soda with enough lemon juice to make a paste. Rub the mixture into the stain with your fingers or a soft cloth. Let sit for a half hour, then rinse well with water.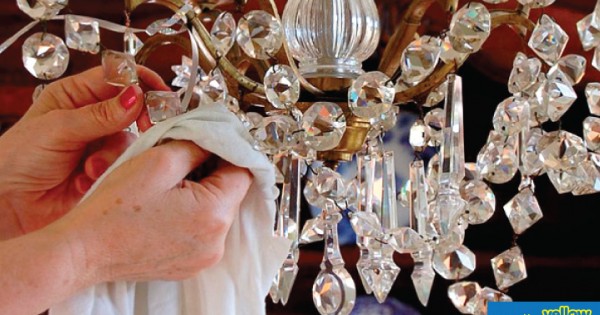 Having everything at your home to be fix right away will lessen to worsen the issue. Spend time in checking these things in your house during weekends or if you have free time.
By maintaining the cleanliness in your house will help you to avoid any problems. It will help you to make sure that your home is in good shape.
Cleaning Services Seattle Co. can is one of the cleaning company that can help you in maintaining the cleanliness in your house or fix something that needs to be address.
Visit their website at www.cleaningservicesseattle.me or call them at
(206) 735 - 3750.